Tired of sacrificing your wellbeing to meet the everyday demands and "shoulds" of life?
The Choosing You Journey will begin again in September 2023.
Get on the waitlist and be the first to know when registration opens.

Why is it time to Choose Yourself?
As young girls we learned that being "nice" will keep us connected and safe. Cultural conditioning leads you to believe that putting other people first keeps you from being alone.
We carry this self sacrificing mindset into adulthood, our relationships, families and careers. Focusing on others' needs, goals and expectations actually does get us the praise and acknowledgement we seek, for a time.
It works, until it doesn't.
After years of this people pleasing, you may be waking up to realize that saying "yes" when you really mean "no" is a form of self-neglect that leads not to true validation, but instead to anger, resentment and burnout.
I want you to know:
You're not alone and it's not your fault. Your nervous system was wired within a patriarchal system designed to separate you from your own knowing.
It is up to you to choose something different, to choose you.
What I have discovered for myself and hundreds of women I've worked with is this:
You are meant to live a life you love.
Overworking doesn't work to get you there.
It's possible to meet your needs and achieve your goals with a lot less effort, and a ton more fun.
You can't THINK your way into a joy filled life
When you start living in your body you'll know what it feels like to finally choose yourself.
When you choose yourself, you have more energy, time and inspiration and motivation to lead the people who rely on you. 
Watch this recent Choosing You workshop to get a taste of what this longer journey will be like.
This 6 month journey will help you replace old unhelpful ways of deprioritizing yourself with tools and practices that support you in choosing yourself, so you can create a life that brings you true joy.
Each month we will cover a new module, uncover problems and highlight new possibilities so you will be inspired to move towards your transformation.
Along with the content, embodied practices, and new tools introduced in each session, there will be time for personal writing, reflecting and sharing. Making these hard changes is so much easier and more effective  in a supportive community.

Module 1
Identifying the roots of your limiting beliefs, as well as their impact. Rewiring new thoughts to replace the old.
Module 2
Understanding and working with your inner critic. Cultivating self compassion and self-love, building courage to live a new way.

Module 3
Boundary setting. Knowing when to set a clear boundary, and how to effectively communicate about it.

Module 4
Befriending and releasing fears.
Module 5
Build self trust, practice choosing you.
Choosing yourself allows you to make better decisions for your life. So you can fill your own cup and have enough energy, inspiration and motivation left over to serve the people who need you.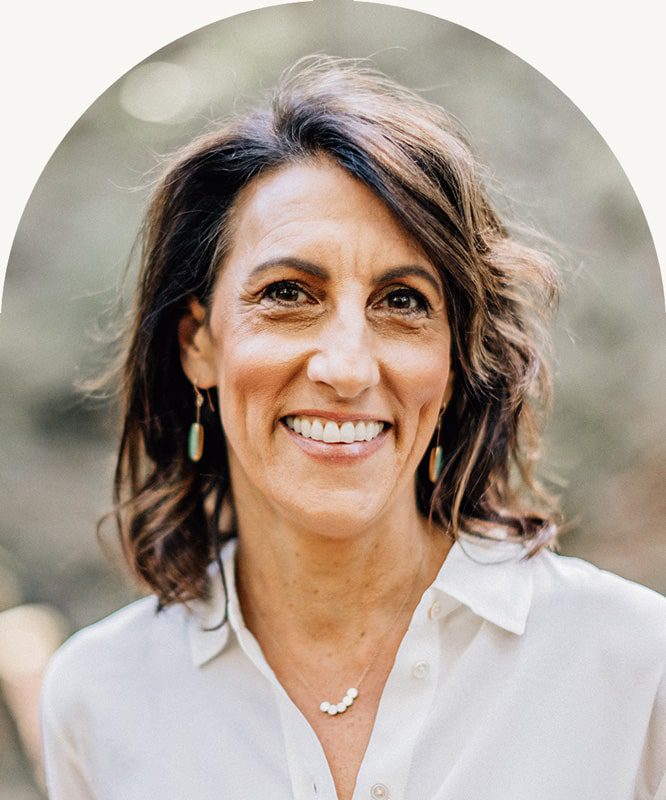 "When you stop pushing, THAT'S when the magic happens."
I am a transformational life coach, acupuncturist, and Slow Power advocate for hard working women who are ready to achieve their goals in a new, better, and more joyful way.
I've helped hundreds of high-achieving women who are exhausted by the constant drive to "do it all," slow down, choose themselves, and create a path to greater health, success and fulfillment, both at work and at home.
What I have discovered again and again with myself and others I work with is that when you stop pushing, THAT'S when the magic happens. 
Self care isn't selfish, it's essential. Living with Slow Power means cultivating your own wellbeing so you can meet your goals with ease.

"Burned out from a stressful career in healthcare, facing perimenopause and an empty nest, I knew I needed support to get free of heavy emotional baggage that was keeping me stuck. Kelsey's wisdom and guidance helped me to clarify my needs, values and goals and create a path towards reaching them. Most importantly, I embraced my personal strengths and uniqueness, and quieted my inner-critic. I now realize that what I had been seeking was already inside me, still untapped. As I now embrace my life with Slow Power, I can continue to create a life I LOVE."
"I can be a real perfectionist. Since working with Kelsey I'm able to keep an open mind and resist judgment (of myself and others). Now I can tune into my heart and self-soothe when I'm feeling stressed and triggered so I can relax and put things in perspective. Despite all the responsibility at work and at home, I am meeting my goals and feel more joyful and carefree in my body, mind and spirit."
"I was struggling to make career decisions. Worrying about disappointing others left me paralyzed to make changes. Through working with Kelsey, I was able to visualize what I wanted in my career and life. I gained confidence and a new perspective, and now I'm in my dream situation. I now feel much more confident, empowered and in control of my career. I know I deserve to make the choices that are best for me and my family."
"Successfully moving through a difficult transition with my career was only possible because of Kelsey's support and learning to use my Slow Power. I am now more aware, confident and happy. Kelsey's process is completely supportive and non-judgmental. Through it, I landed a job that I love and am a more calm, confident and effective leader. I stress less and get better results. And I have more energy and am healthier than I've been in years!"

Choosing yourself is the most generous thing you can do for those around you, and the world.
I hope you'll join us for this transformational group coaching program.
Program Overview
Facebook Group
There will be opportunities to deepen the experience between sessions and receive support through a private "Choosing You" Facebook group.
Optional Retreat
At the conclusion of this coaching journey, there will be an optional in-person weekend retreat. The Land of the Medicine Buddha is in an incredible peaceful forest in the Santa Cruz Mountains, an ideal place to retreat.
The Choosing You Journey will begin again in September 2023.
Get on the waitlist and be the first to know when registration opens.
The Choosing You Journey will begin again in September 2023.
Get on the waitlist and be the first to know when registration opens.