Transformational Coaching
Personal and Professional Coaching to Transform your Life

Are you a successful, driven woman who struggles with slowing down, connecting deeply with yourself, and knowing what makes you deeply satisfied? Are you ready to have more ease and balance along with the success in your life?
Maybe you've been so busy saying "yes" to everybody else's needs that you've ignored your own heart. And now, while you've achieved success by all external measures, inside you're overwhelmed, off balance and even resentful? Perhaps this mental stress is also taking a physical toll on your body, and you want to sleep better, have improved digestion, more energy, and less overall discomfort.
Good news, you've landed in the right place.
I offer a comprehensive integrative Mind-Body-Spirit program that combines Coaching, Acupuncture, Movement practices including Yoga and Qi Gong, along with herbal remedies (if needed) so you can transform your relationship with yourself, find more balance and vitality, and create the life of your dreams.
What makes my work different is that I'm a Transformational Coach as well as an Acupuncturist, plus I had a 12+ year corporate marketing career, so I've lived what you are going through, and have done this process myself. It's a transformational approach to becoming the leader in your own life, that I call "Whole Life Leadership," and its positive effects are far-reaching.
Now it's my passion to guide others towards their own Whole Life Leadership success. If this sounds like something you're ready for, I hope you'll join me, and reach out to start the conversation.
At the most basic level, a coaching session is a focused, concentrated conversation between a coach and a client (YOU). It's in the context of this ongoing conversation and relationship, where you get to the heart of what matters most to you, get clear on what you really want, and see the possibilities for moving forward towards your goals.
Coaching will help you move forward in your life, from places where you might be stuck, to places you might not have even yet dreamed of going.
The relationship between coach and client is unique and powerful because it is designed together, to best suit the individual needs of each person, and it evolves continuously with the needs of the client. Within the context of your own life, where do you first need to focus? Whether it's Mind, Body, Spirit, Career, or Relationships, you'll see that creating harmony in one area positively affects all the others.
As your coach, I understand that you already know the answers that are best for you, though perhaps the answers are buried deep inside, and that's where I can help you move towards uncovering your own truth.
I'll hold the space for you to explore and grow into your most fulfilling life. I'll help to motivate you and keep you on track when you need it, in the way that works best for you. 
Coaching will help you achieve your short-term goals and also give you a better understanding of yourself that will serve you as you continue to move forward well beyond the coaching relationship. At the end of the day, coaching is fun, rewarding, and a true gift to yourself if you are really ready to change and grow into something new! Still curious? Contact me for a free consultation today.
Slow Power Strategy Session
To request your session, please answer the questions below. The information you provide will give me a good idea of where you are, where you want to go and whether or not we're a good fit to work together.

A Picture is Worth 1,000 Words

How does Coaching with me work?
Our coaching relationship will be tailored to meet your needs. In general, after an initial "discovery" phase, I meet weekly with clients for 45-minute sessions that take place on the phone. If you live nearby Oakland, Berkeley, or San Francisco and prefer to meet in person, you can come to my office.
In coaching, much of the growth happens between sessions. You'll leave each meeting with some form of accountability or "homework" that will move you forward towards your own goals. In between sessions, I offer email, text, and additional phone support as you need.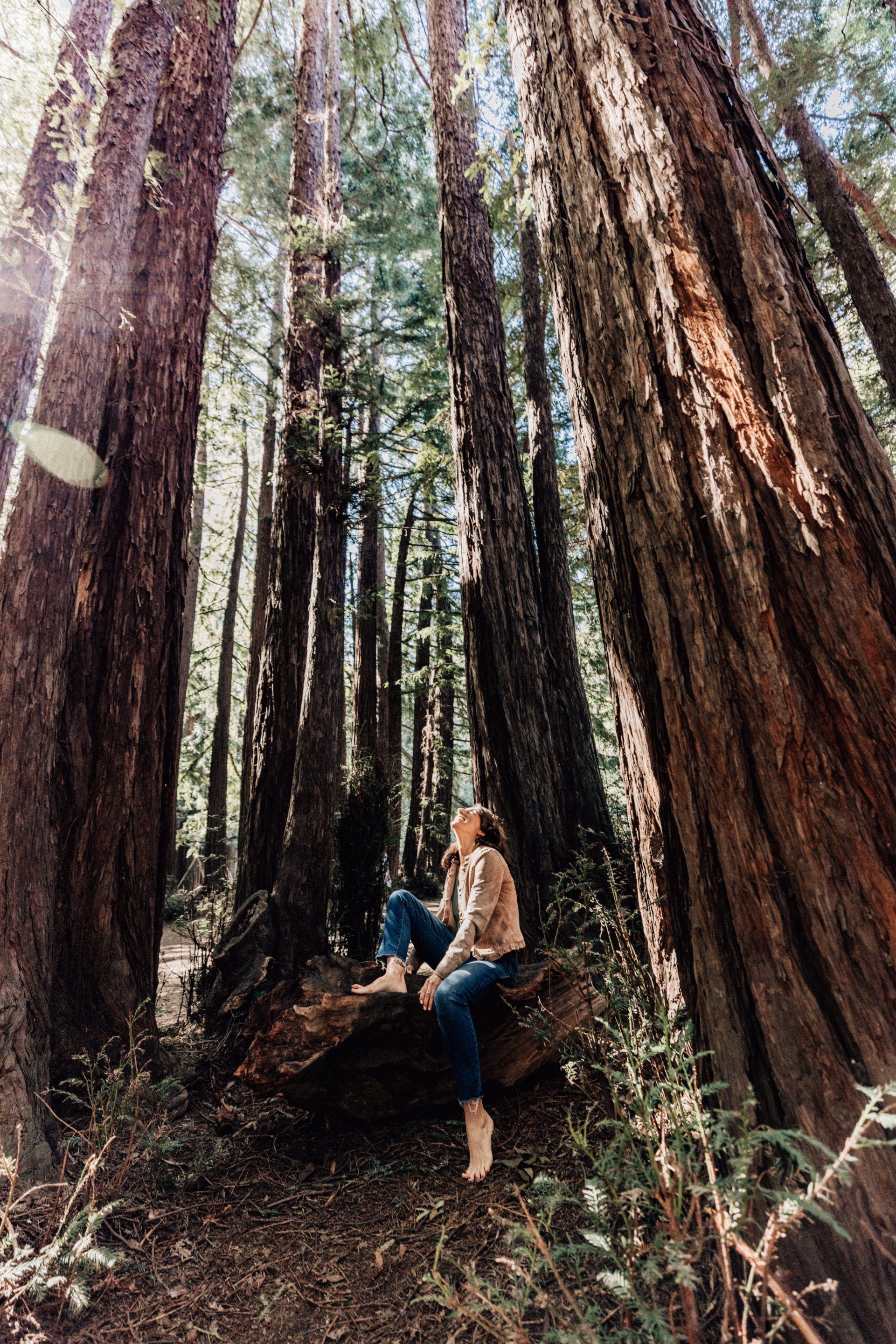 Are you Ready to Choose Happiness?
Here's a sweet little 2-minute video that shows a simple prescription for happiness, starting with "show up." I deeply believe in using each of these tools and have seen them change lives, again and again. If you want help making this happen for your life, then contact me today!