Whole Life Leadership
Learn how to achieve more by doing less, and take your leadership to the next level.
Whole Life Leadership Bootcamp
If you are a driven, successful woman, but you're stuck in a cycle of overdoing for everyone else, leaving you feeling off balance, overwhelmed, and with little time for yourself, I have a secret for you.  It is possible to do less and become a more powerful leader.
In fact, it's not just possible, it's absolutely critical.
I'm Kelsey Lowitz and I'm a coach and acupuncturist who works with hard driving women who are used to getting ahead by working harder.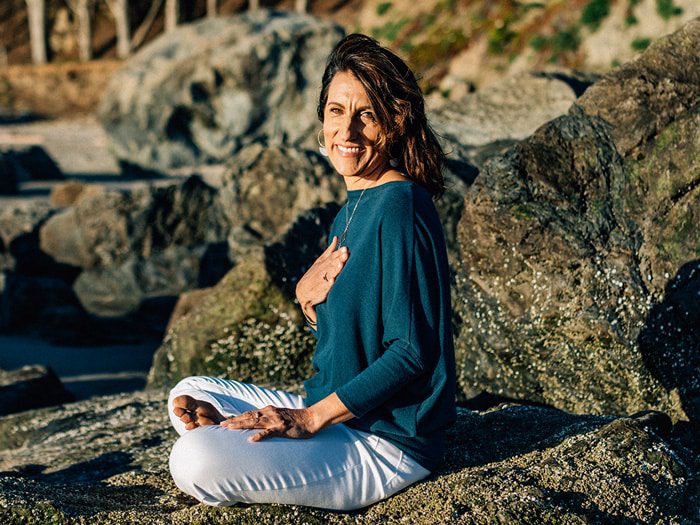 And here's what I see happening over and over again:
You develop a reputation as a "doer" so more people give you more sh*& to do and the problem only gets worse

You feel unseen and undervalued despite working harder than most people around you

You feel exhausted. Mentally, and physically. Always.

You have stopped loving your work and instead often feel resentful, and unfulfilled and spend way too much time thinking about vacation.
I've been there. You can read about my story here. What's come from my own experience with this, is that secret I was telling you about. It's called Whole Life Leadership. Once you master the skills in this one-of-a-kind program, you won't have to worry about choosing between yourself and your career success again.
I created the Whole Life Leadership program to support you in leading from your most powerful self.
In this program, you will learn the essence of what I call "slow power."
Inspired by the ancient science of acupuncture, "slow power" is a way to tune in and connect with your body, heart and inner wisdom so you achieve more by doing less and take your leadership to the next level. 
Over the course of these 6 weeks, you will:
Discover what makes you truly come alive so you can lead from that place

Cultivate the confidence to say "no" with grace so you can prioritize yourself and your work

Learn to work with criticism, whether it's from others or your own inner critic, and the "shoulds" that hold you back

Find new ways to be healthy, improve your vitality and energy levels

Learn tools to calmly weather the inevitable ups and downs of life and work and ease painful emotions at the moment

Learn how to cultivate your own inner knowing, and act from self-trust.
Culturally we are conditioned to work harder for more success and validation. But what I've seen over and over with my work is that to take one's leadership to the next level (while being a balanced and happy human), a new approach is needed. The results of this ongoing work include more joy and fulfillment in your work, not to mention the added kudos, promotions raises, and so much more confidence.
Whole Life Leadership takes time to access and is hard to do alone.
That's why we're doing this in community.

 
Through live online group coaching calls which will include teaching, 1-on-1 coaching, and interactive discussion plus follow-up tools and practices to incorporate between sessions, the Whole Life Leadership Bootcamp teaches you how to go from being stressed out, off-balance, and overwhelmed to creating more ease and success in your life through letting go, delegating and acting from the trust.
If you're ready to take your leadership to the next level and see how that can create more ease, joy, and success in life, you're ready to step into your own Slow Power and Whole Life Leadership.
Introducing the Whole Life Leadership Bootcamp

 
In this 6-week live online group coaching program, you will practice a new level of self-awareness and discover for yourself how to tune in to your own heart, letting go of the "shoulds" driving you to do it all for everyone else, and taking better care of yourself can uplevel your leadership both at work and at home.
I'll personally guide you through the 5 Pillars of the Whole Life Leadership Approach:
Map your Undiscovered Self

Clarify your Vision and Goals

Embody Vitality

Cultivate Spirit

Elevate Your Leadership
On our journey together here's what we'll cover
Module 1: Map your Undiscovered Self
Gain insight into who you are, and what makes you truly come alive as you discover your lived values. Using peak experiences in your own life, you'll unearth the real nuggets that are non-negotiable for you as you create a joyful and fulfilled life. When you're leading from your own values, you are more authentic and powerful.
Module 2: Clarify your Visions and Goals
Practice tuning into your own heart to identify the whispers of your inner wisdom, so you can make choices aligned with your highest vision. Take the time to get really clear on what it is YOU actually want to achieve. Cultivate the confidence to say "no" with grace so you can prioritize yourself and your work.
Module 3: Cultivate Self Compassion
Learning how to be kind to yourself no matter what is the key to calmly and effectively approaching the inevitable ups and downs of life. Here you'll expand your capacity to work with criticism from others. You'll also identify how your own inner critic and your inner perfectionist have been driving you so you can let both go. You'll learn the power of mindfulness and a simple self-compassion practice to help you ease painful emotions at the moment.
Module 4: Embody Vitality
As we move into the Mind-Body-Spirit vitality part of the program, you'll be reminded how movement can be full of flow, breath, ease, and joy. We'll discuss the importance of making the triad of eat+move+sleep fundamental in your life so you can keep feeling your best for the work that's most important to you. You'll identify new ways you can improve your energy levels and feel great all day, and have fun doing it.
Module 5: Maintain Healthy Boundaries
You know the old saying, "If you want something done, give it to a busy person." You may have gotten where you are by doing everything for everyone all the time, better, faster, and smarter than the others, but to continue to grow the leadership you're going to have to let that old paradigm for your success go. As you begin to incorporate self-kindness into your leadership, you'll let go of these old ways, learn to focus on what is most essential, delegate more successfully and act from confidence and trust that you are enough. You'll be able to let go of pleasing others at the expense of yourself (and stop being the overly busy, go-to person!)
Module 6: Build an Ongoing Whole Life Leadership Practice
We'll put all the core components together and support you to design an ongoing practice to take with you. Maintaining Whole Life Leadership is an ongoing commitment which takes some energy, but the rewards for doing so are countless. You'll hone in on what gets in the way when you're trying to create new habits, and develop strategies so you can be sure you'll continue the progress you've made.
Each call is live with me, and includes teaching, experiential learning, discussion, guided self-reflection, and take home activities to further integrate the strategies learned in the workshop.
All calls will be recorded so you can re-listen or catch up at any time, if you are unable to make the call live.
6 live meetings via Zoom video conferencing (you'll need a computer, tablet or smartphone with a camera and microphone)
Optional: add a 1 one-on-one coaching session with Kelsey at a discounted rate during the program
6 Wednesdays from 12:00-1:15 pm, Pacific Time (3:00 PM Eastern, 8:00 PM UK)
August 21st through September 25th, 2019
1st class on August 21 will be 90 minutes, 12:00- 1:30pm
PLUS: 2 Bonus calls (Oct. 2 + 9, see details below)
"Heal Your Anxiety for Good," with Lindsey Fitzgibbons, Depth Hypnosis Practitioner
"Go from Overwhelmed to Organized Using Your Own Strengths," with Heather Sontag, Organizing Expert + Coach
$397 for the 8 week program
6 week bootcamp + 2 bonus workshop calls
Ready to up-level your leadership by slowing down, tuning in to your own heart, and taking better care of yourself?
Hear what others are saying
Slide
"Kelsey helped me identify which mental patterns and limiting beliefs were holding me back. With her guidance I could easily reframe situations, prioritize myself, and to use my emotions and values to guide decisions and actions. I am now much happier at work and at home. I feel empowered that I'm in the right place, and am prioritizing what I care about most."
"I have always struggled with being too hard on myself. Since working with Kelsey on Slow Power, I have felt a MAJOR shift in self love and self compassion. Kelsey helped me learn how to connect to myself so I can have clarity about my feelings. Our work has helped me understand and accept myself, get out of the perfectionist mode and enjoy life a whole lot more. Now I don't sweat the small stuff, and feel empowered to achieve my goals with ease."
Slide
"With Kelsey's support, I was able to successfully move through a difficult career transition. Kelsey's Slow Power process is completely supportive and non-judgmental. Through it, I landed a job that I love and am a more calm, confident and effective leader. I stress less, am happier, and get far better results. Plus, I have more energy and am healthier than I've been in years!"
"I was fortunate to find Kelsey during a challenging time in my life. She is amazingly caring, engaged and insightful. Generous with her time and deeply committed to her clients, she helped me begin to bring about the changes I sought in my life. Her words, suggestions and recommendations continue to have a positive impact on my life, and I am so grateful to have had the opportunity to work with her. I highly recommend Kelsey to anyone looking for a skilled life coach to help them achieve their personal or professional goals."
Slide
"I can be a real perfectionist. One of the biggest lessons I learned from Kelsey is to keep an open mind and resist judgement (of myself and others). Now I tune into my heart and self-soothe when I'm feeling triggered, stressed or worried so I can relax and put things in perspective. Despite all the responsibility at work and at home, I am meeting my goals and feel more carefree in my body and spirit."
"Through coaching with Kelsey, I was able to visualize what I wanted in my career and life. I gained confidence and a new perspective, and now I'm in my dream situation. I'm less stressed, working less and feeling much more successful. With Kelsey's coaching, I was able to recognize and act on the opportunity when it arose. I feel much more confident, empowered and in control of my career. I am able to set boundaries and make the choices that are best for me and my family."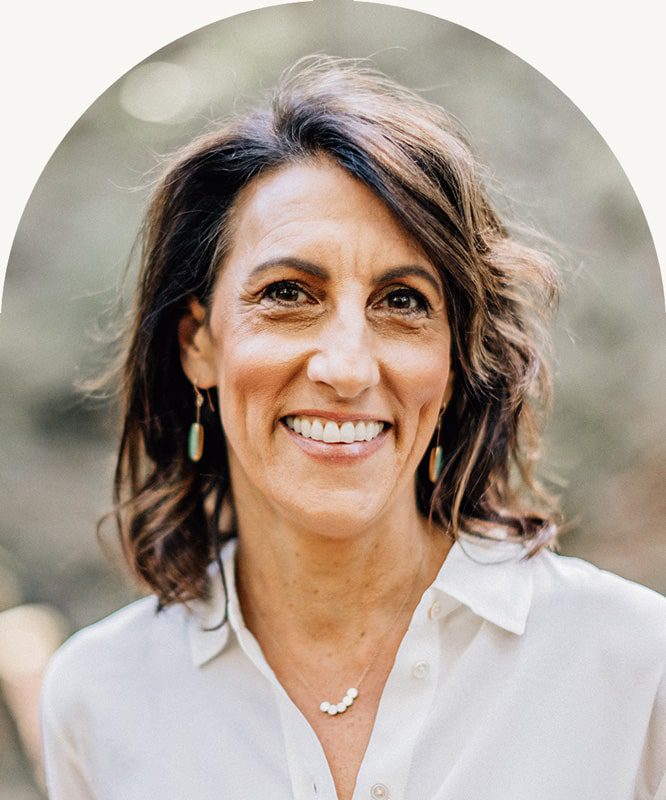 "When you stop pushing, THAT'S when the magic happens."
Hi, I'm Kelsey.
I'm a coach, acupuncturist, and Slow Power advocate for hard working women who are ready to achieve their goals in a new, better, and more joyful way.
I've helped hundreds of high-achieving women who were exhausted by the constant drive to "do it all," slow down and create a path to greater health, success and fulfillment, both at work and at home.
What I have discovered again and again with myself and others I work with is that when you stop pushing, THAT'S when the magic happens.

Heal Your Anxiety for Good
Lindsey Fitzgibbons practices Depth Hypnosis, Shamanic Counseling and Energy Medicine to help people turnaround limiting beliefs and heal traumas, physical issues, depression, anxiety, and phobias. Her passion in life is to support people to heal from within so they can live a live a soul-aligned, abundant life.  Lindsey's approach circumvents years of talking about issues to support transformation at a deep level by turning around limiting beliefs in a lasting way.
In Lindsey's workshop she's going to share with you exactly what she did to heal her severe anxiety and panic attacks to feel calm and confident in any situation!
In this workshop you will learn:
The 3 essential elements to heal your anxiety for good
How to connect with your inner wisdom to access deep healing
Practical tips to understand the messages anxiety is sending you!
Bonus Class: Wednesday, October 2, 12:00 – 1:00 PM Pacific.
Go from Overwhelmed to Organized Using Your Own Strengths
Heather Sontag is an organizational expert, coach and speaker.  She works with overwhelmed moms and busy entrepreneurial women. She empowers women to clear their lives of mental, emotional, physical and digital clutter. Heather takes her clients from a place of overwhelm to calm in just a few months.  Heather's an active member of the National Association of Productivity and Organizing Professionals and other local women's business groups. Heather is passionate about transforming people's spaces, routines, and minds so they live fulfilled and organized lives.  As a consultant, coach and speaker, Heather leads workshops for corporations, business associations, women's groups, parenting organizations, and schools.
Heather's bonus class with delve into healthy, heart-centered ways to organize your thoughts, your time and your stuff. Learn how to go from overwhelmed to organized using your own strengths. Tap into your bodies own wisdom when making decisions so you feel confident and calm. Create calendars and spaces that allow you to live the rich life you're meant to live.
Ready to make a shift?
Setup an introductory consultation so I can understand your needs and suggest a path to guide you back to balance.